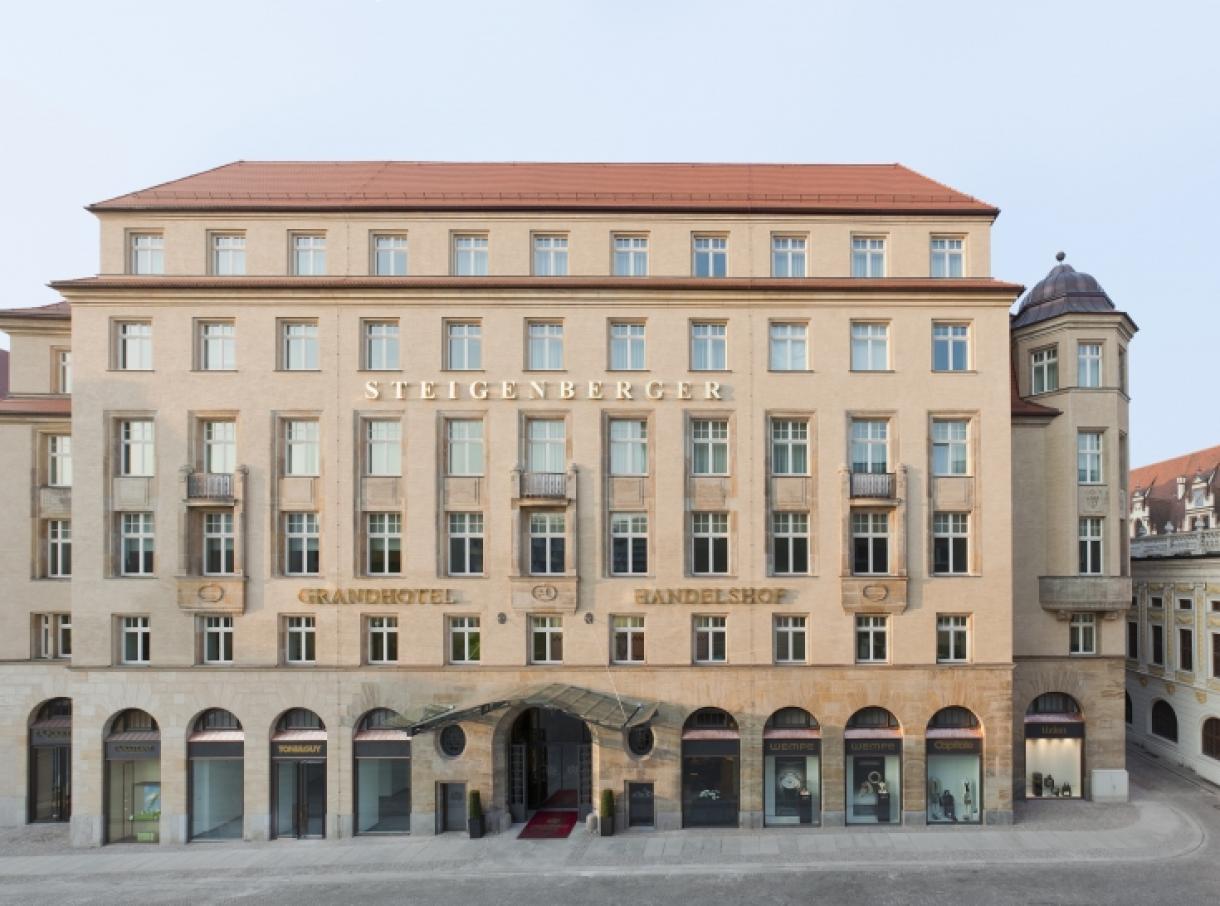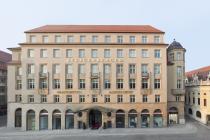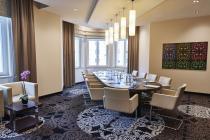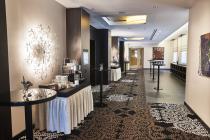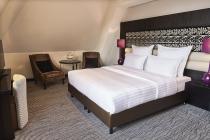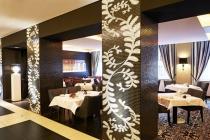 Select
Distances
Closest Trade Fair/Exhibition
8.7 km
Closest Train Station
0.8 km
Contact
Steigenberger Grandhotel Handelshof
Salzgäßchen 6
04109 Leipzig
More in Leipzig
Meeting Rooms & Combinations
Description
Directly situated next to the historical Naschmarkt and the baroque Handelsbörse the Handelshof in Leipzig presents itself with a completely new frontage. The Grand Hotel invites its guests to 163 elegantly furnished rooms and 14 suites. Furthermore, as a premium partner of the Gewandhaus Sponsors Club, it offers its guests very special cultural moments.
Culinary indulgences, prepared and presented in a Mediterranean style, are offered in the Brasserie Le Grand. For bigger events we pamper our guests in our restaurant. In the courtyard including the lobby bar, our bar keepers prepare tempting cocktails to get you in the mood for a wonderful evening in Leipzig.
After a long day of work you can put a relaxing finish to your day in our gym and spa area. A 90°C sauna, a bio sauna and a steam bath invite you to relax. Massages and beauty treatments are available for your personal well-being at request.
Promotions
20for20 Green Meeting
Steigenberger Green Meeting Preferred
* Your event is entirely carbon neutral
* Rental of the main conference room
* Standard technology including screen, projector (16:9- up to max. 84qm), flip chart, pinn board, Moderator`s case
* apple juice and freshly filtered drinking water in reusable Steigenberger bottles served in the main conference room and at lunch (unlimited)
* 2 meeting breaks with coffee, tea and a selection of regional and seasonal products
* 3-course buffet or menu featuring regional and seasonal dishes
* Fair trade organic meeting snacks from our partner Ecoterra
* Event Consultant on site
* Writing utensils made from recycled materials
Valid 01/01/0020 - 31/12/2020