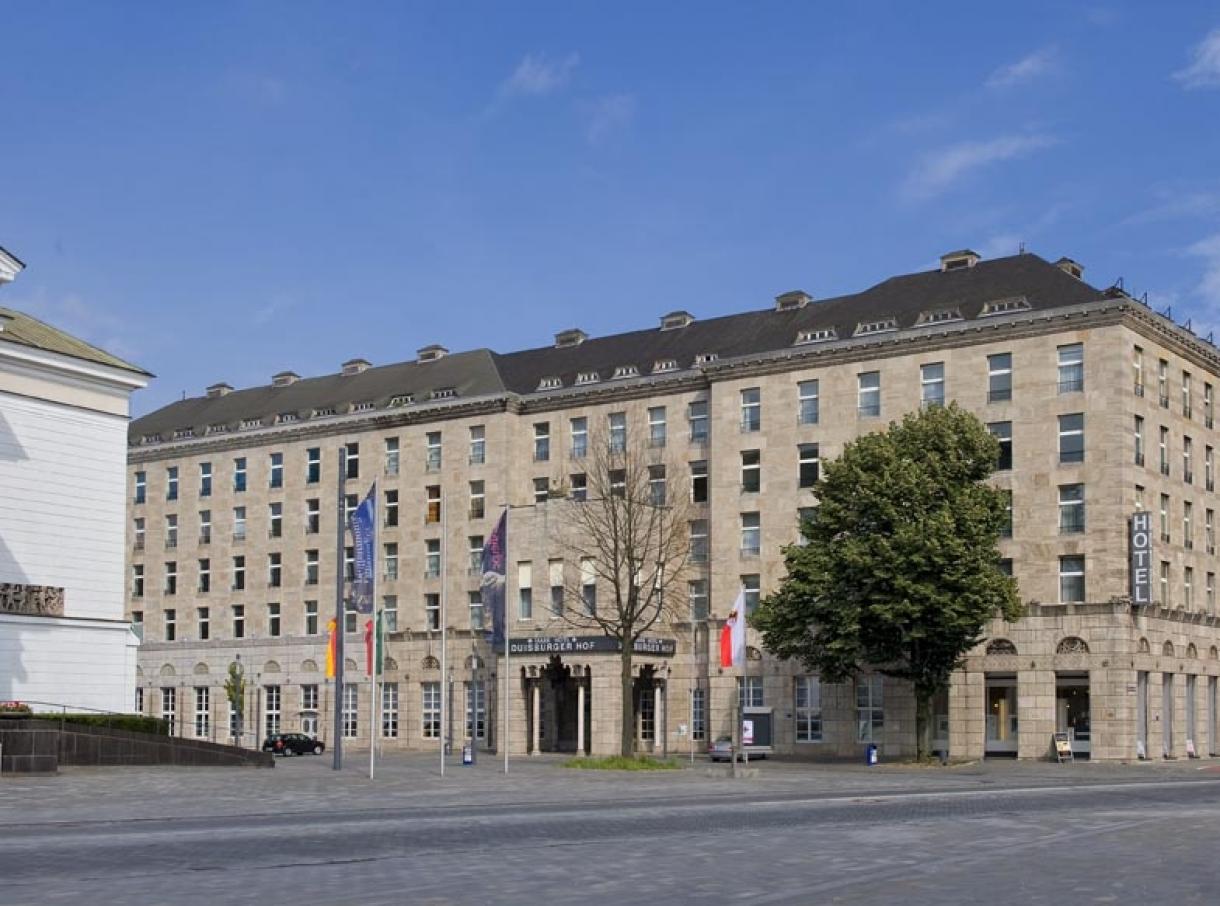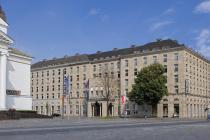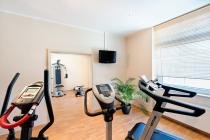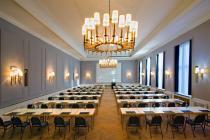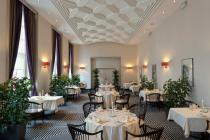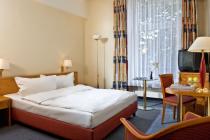 Meeting Rooms & Combinations
Großer Saal
Size: 230.00 sqm

50 PAX

150 PAX

250 PAX

150 PAX

50 PAX
Kleiner Saal
Size: 110.00 sqm

35 PAX

60 PAX

90 PAX

70 PAX

40 PAX
Pfeiler Saal
Size: 190.00 sqm

30 PAX

90 PAX

150 PAX

150 PAX

60 PAX
Salon Lomé
Size: 42.00 sqm

16 PAX

16 PAX

30 PAX

n/a PAX

n/a PAX
Salon Vilnius
Size: 42.00 sqm

16 PAX

16 PAX

30 PAX

n/a PAX

n/a PAX
Salon Ozelot
Size: 17.00 sqm

n/a PAX

n/a PAX

n/a PAX

n/a PAX

8 PAX
Salon Portsmouth
Size: 65.00 sqm

24 PAX

40 PAX

50 PAX

n/a PAX

n/a PAX
Salon Wuhan 1 + 2
Size: 70.00 sqm

15 PAX

30 PAX

50 PAX

n/a PAX

n/a PAX
Description
Stylish overnights in Duisburg: modern hotel rooms in the city with WiFi free of charge

The 109 exclusive rooms including 18 junior suites of the Wyndham Hotel Garden Duisburger Hof are ideal to feel home. Our Duisburg Hotel invites guests to a special kind of experience in a hotel that was built in the golden 1920s and kept is charm from those days: the exclusive Wyndham Duisburger Hof Hotel. Offering four different hotel room categories, guests of this central Hotel in Duisburg may enjoy excellent service in a historical setting. Besides the rooms which are located to the quiet backyard, we can also enjoy the view on the theater of Duisburg from some rooms. The Superior and Deluxe rooms as well as the luxurious Junior Suites at our hotel were renovated in 2012. They shine in modern and friendly design and offer high comfort for our guests.


Ideal hotel for stylish events, meetings and best conferences

Wyndham Duisburger Hof Hotel is the perfect setting for your private celebrations such as weddings, birthdays, conferences, meetings and other business events. The meeting rooms of the Wyndham Duisburger Hof Hotel have the beautiful ambience of the twenties: high ceilings and glamorous chandeliers bring the bourgeoise attitude back to life.